Resources & archives of comic strips (mostly from the newspaper industry of the 19th-20th centuries):
ARCHIVES:
Mostly German & British roto-comics from the 18th, 19th, & 20th centuries, including:
SOME "EARLY" ARTISTS…:
For lots more KRAZY KAT links & resources, see:
Occasional close readings & wide-ranging discussions of 100-year-old strips, with your pals Marek & Kurt!
(Featuring "The Yellow Kid")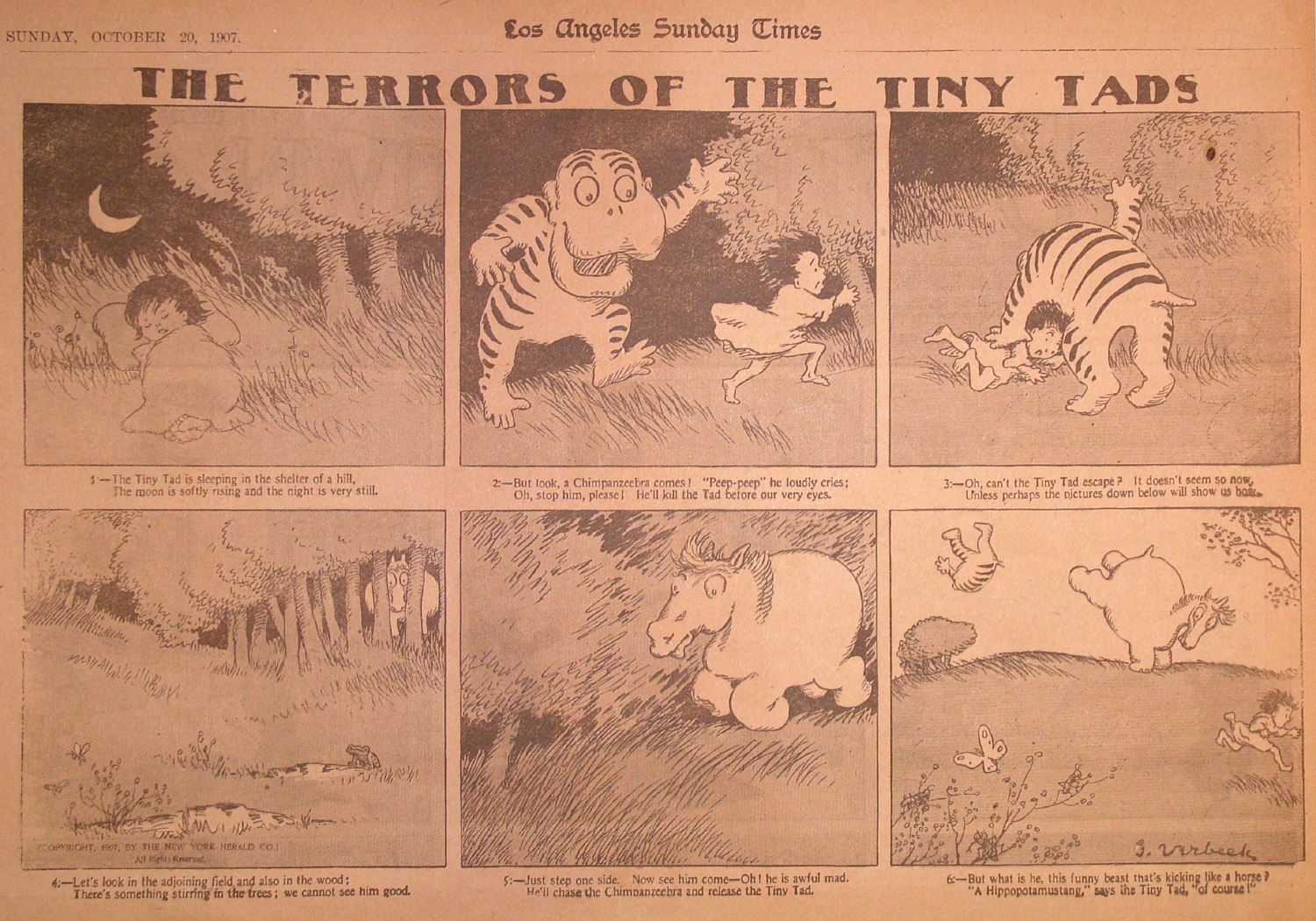 ---
MORE COOL SOURCES:
"These Buck Rogers comic strips were collected by Roland N. Anderson (1916-1982) while working as a paperboy…" (!)
Vintage US comics "presented in their original size and colors"!