~ CONFIRMED EVENTS ~
Click through to register with event hosts.
(Italics indicate a NON-PUBLIC program.)
FALL 2022
SEPTEMBER
16 + 21 Sep. (Fri + Wed) / Bedford, NH / McKelvie Intermediate School / hybrid residency series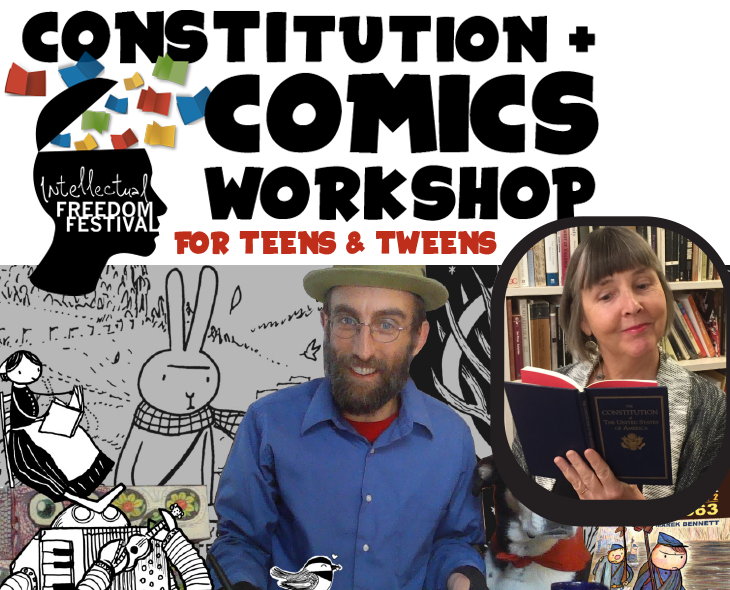 26 + 28 Sep. (Mon + Wed) / Sterling College / Classroom visit: Foundations of Environmental Humanities
OCTOBER
Finishing this book ASAP!
LAUNCH DETAILS TBA…
8 Oct. (Sat) 10:30am-Noon / Newfields, NH / Paul Memorial Library / LET'S DRAW MONSTERS!
(all-ages workshop)
LET'S DRAW MONSTERS! with Marek Bennett
Join award-winning cartoonist Marek Bennett for a fun (& scary-as-you-want) monster-making Comics Workshop. Marek will walk you through the basics of growing your own monsters, AND making your own mini-comics about 'em. (These mini-comics make great trick-or-treat surprises, too!)
No experience required ~ EVERYBODY CAN CREATE COMICS (& monsters too)!
15 Oct. (Sat) 8-9pm / Middlebury, VT / Ilsley Public Library / TEEN COMICS WORKSHOP (DETAILS TBA)
17 Oct. (Mon) / School Visit
25 Oct (Tue) / 5:30pm / Littleton, NH
NOVEMBER
DECEMBER
13 Dec. (Tue) / Georgia Civics / COMICS WORKSHOP for Teachers (1/2) / DETAILS TBA
(2nd meeting = 24 Jan. '23)
2023 DATES RESERVED:
14 Jan / The Most Costly Journey @ Waterbury VT
24 Jan / Georgia Civics (Teachers)
14-15-16 March / CLiF Residency
27-31 March / School Visit
…
---
ARCHIVE CALENDARS = [ 2014 ] [ 2015 ] [ 2016 ] [ 2017 ] [2018] [2019] [2020] [2021] [2022]